"In our Institute we distinguish ourselves by offering only special procedures that are not available elsewhere in the Central European region."

"Premier Med shows our commitment to state of the art service and professional excellence" – Interview with Katalin Gátay, Director of Premier Med Healthcare, Training and Research Institute.
Private Healthcare in a Unique Institute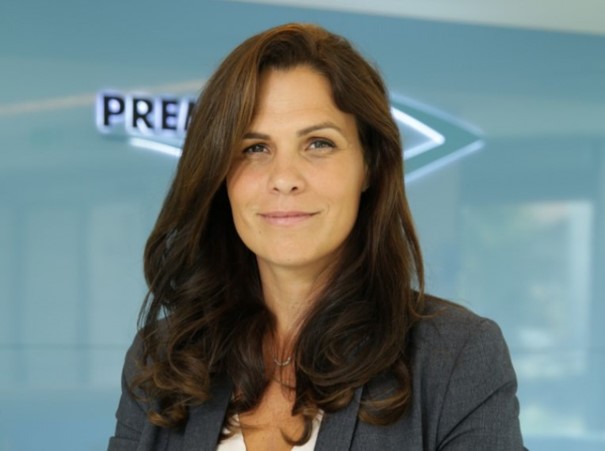 Whence came the idea for the successful commercial group to provide healthcare services?
Our founder had always aspired to contribute to Hungarian healthcare, since he has been working for nearly 30 years in commerce, as a vendor in healthcare. He was never one to take the easy way, likes to create and shape service culture and to pioneer new, innovative devices and techniques not yet available in Hungary. It was our group that introduced Hill-Rom beds first to Hungarian professionals back in the 1990s and the CATO system in the 2000s. He would like to create similar values as a healthcare service provider by bringing unique and special procedures to Hungary which have so far been available only abroad – and he wishes to do that in an environment of international renown.
Whence the idea to start with these very procedures?
The commercial directors of the group have a keen eye for innovation and they keep looking for the latest healing techniques and procedures. One of our colleagues came across the radiofrequency ablation procedure, which turned out to be much needed in Hungary due to the high number of patients, but the financing environment – for objective reasons – does not allow the introduction of the procedure to treat benign lesions. This gave us the basic idea: let us create a training and research institute that provides state-of-the-art procedures which are not yet available in Hungary and which are gentle on the patients.
What makes Premier Med different from other private clinics?
Most private clinics offer a wide range of healthcare services. In our Institute we distinguish ourselves by offering exclusively special procedures that are not available elsewhere in the Central European region. We use the most cutting-edge and most gentle technologies available in clinical settings. The new trends feature minimally invasive, thermal ablation procedures, without incisions and anesthesia, guided by imaging devices such as ultrasound, X-ray or angiography instruments – that is why these are so gentle compared to traditional techniques. We also place high emphasis on training and research, and these efforts also make our Institute unique. This is why we offer a set of services completely different from the range provided by other private institutes.
How could you recruit outstanding healthcare professionals?
Our commercial companies foster good relationships with the top professionals working in different fields of healthcare, so it was clear from the onset who are those top-notch specialists who have world-class knowledge and live in Hungary. That is how Dr. Attila Doros, Dr. Pál Ákos Deák, Dr. Gábor Forrai and Dr. Zoltán Harmat joined our team. Today we have a dozen specialists working with our team of 30 professionals.
How did you select the procedures provided?
First we looked at epidemiological data and checked what procedures are available in Hungary; then we calculated how many affected patients in Hungary need the specific procedure and we estimated that approximately every tenth patient would be willing to opt for private healthcare solutions in order to receive a more gentle treatment. That is why we decided to offer thyroid and myoma RFA (radiofrequency ablation), myoma embolization and cryoablation of benign breast tumors. We decided to provide certain procedures because our physicians informed us that those were in demand, and we had the necessary technology while they had the professional background: these are the liver embolization and the radiofrequency ablation of the liver.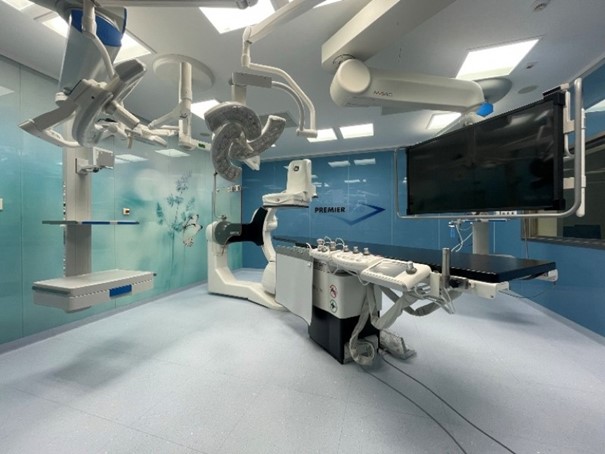 What are your long-term goals?
Premier Med shows our commitment to state-of-the-art service and professional excellence. We are building a brand. It may be a long journey, but our destination is crystal clear: when it comes to the most modern and most gentle procedures, we aspire to be the "Mayo Clinic of Europe".
Do you mean the Mayo Clinic in Rochester, Phoenix or Jacksonville?
All three of them. The philosophy of the Mayo Clinic is an outstanding example and point of reference for us, as it integrates patient-focused care, excellent quality and innovation and it is built on the trinity of clinical practice, training and research.
Hence the name of "Healthcare, Training and Research Institute"?
Not only do we cure diseases, but we also offer training and conduct research. We keep an eye on the frontline of medical science and healthcare technology, innovative treatments, medicinal products and techniques. We actively participate in the research and development of new therapies and procedures. Our educational programs and continuous professional trainings allow international and Hungarian healthcare professionals to gain up-to-date knowledge about new procedures. This is why we place significant emphasis on the necessity of training for both physicians and professional staff. In the private healthcare sector, this attitude is singular in Central Europe.
Why is this attitude important for the doctors you work with?
We collaborate with professional partners who, besides providing patient care on an everyday basis, also devote their time to training, research and publishing their results. We are considering procedures that are unavailable in Hungary and also hard to find in Central Europe. We provide the ideal environment for these, which in turn allows world-class care for the patients. For instance, we have established a hybrid operating theatre that is absolutely one-of-a-kind within the private healthcare sector throughout Europe. The choice of the name 'training institute' is intentional. Our two operating theatres and our hybrid operating theatre are seamlessly linked to our training facility or to any location in the world via a top-tier two-way video conferencing system, enhancing our ability to provide high-quality training.
A "Center of Excellence" in Budapest?
Exactly. A Center of Excellence around the corner of Csatárka Street. Our international partners send specialists they wish to train to our Institute. The latest specialists came from Brazil and Denmark. Therefore we are also a Center of Excellence when it comes to educating professionals. Semmelweis University, ranked among the top 300 universities worldwide, is also our valued strategic partner. Our collaboration with the top university in Central and Eastern Europe is mutually advantageous. We serve as a practical training facility for radiography students at the Faculty of Health Sciences and as a training site for interventional radiologists at the Department of Interventional Radiology in the Faculty of General Medicine. In this capacity, we offer students from the university access to a world-class environment and cutting-edge technology. We also help to ensure that the best of the next generation of doctors and specialists stay in Hungary.
How popular is the Institute among doctors and professional staff?
We are making excellent progress toward our goal of establishing value-added workshops within our Institute. This may enhance our professional reputation even further. Our colleagues regularly report that we not only prioritize the well-being of our patients, but also appreciate the doctors and the professional staff working with us. But most of all it is the trinity of clinical practice, research and training that colleagues find appealing at our Institute.
To what extent have the initially set objectives been accomplished in these three areas?
In terms of research and training or education, we have virtually reached the goals we set when the Institution was founded. We have successfully concluded a research project on benign thyroid tumors, the results of which have already been published by our physicians. In 2021 we launched our malignant thyroid tumor research and we are already organizing the next project. Our educational and training activities are constantly expanding, and in addition to our commitments to Semmelweis university, we are increasingly being entrusted with training tasks by more and more medical technology manufacturers. The most potential for dynamic development is in clinical practice, where our capacity would allow for several times the current number of surgeries.
How price-sensitive are private patients in Hungary?
While our state-of-the-art, minimally invasive, incisionless, anesthesia-free, imaging-guided thermoablation procedures may not be considered low-cost by local standards, they typically cost one-fifth to one-tenth of the standard prices in Western Europe. And the advantages are indisputable. That is the reason why Austrian, German and Scandinavian health insurance companies are interested in collaborating with us.
And how about the National Health Insurance Fund of Hungary?
For the time being, it is not part of our strategy to involve Hungarian state funding. In fact, it is the essence of our strategy to be able to stand on our own feet, without state funding of any kind. We'd much rather follow our own path forward.
So the American Mayo Clinic is indeed a fitting example. But how can you translate and incorporate this into strategy?
Besides the trinity of clinical practice, research and training, the well-being of our patients is of utmost importance, this is what we have to bear in mind at all times. Since our procedures ensure therapeutic results with gentle, minimally invasive methods and generally improve the health of our patients without complications or with significantly fewer side effects than traditional techniques, I may safely say that we are accomplishing our mission. At least, this is what the outcomes of over a thousand procedures in the past five years seem to have confirmed.
(Image: Director Katalin Gátay in the foyer of Premier Med Healthcare, Training and Research Institute)